---
More Turkey Fighting pictures

Spring is approaching again in Florida and the Toms are performing their annual "January-February riot" of sparring, fighting and general mayhem over the potential attention from the appreciative hens.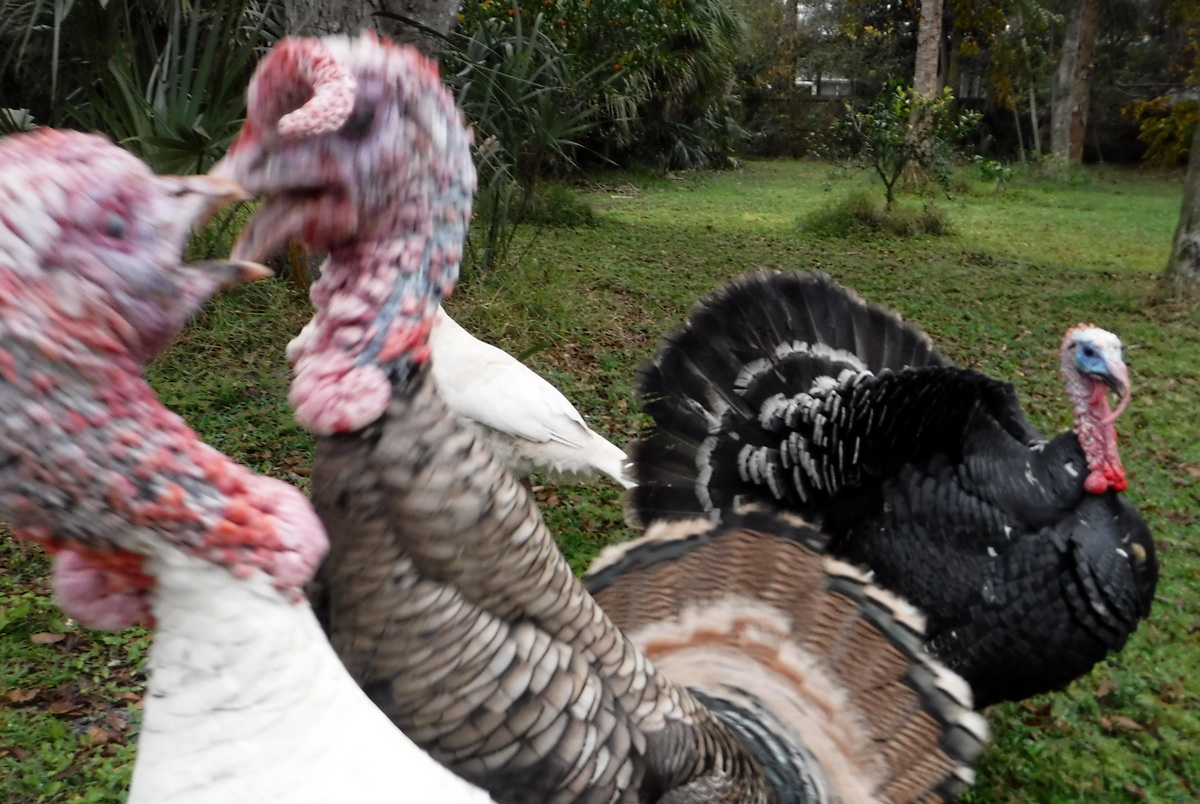 The only male we kept out 200+ poults of the 2015 hatching looks on as two older toms fight it out. The Spanish Black mixed breed is eager to get into the fray, but knowing he is not up to the fight--Yet!

---

The reason they fight?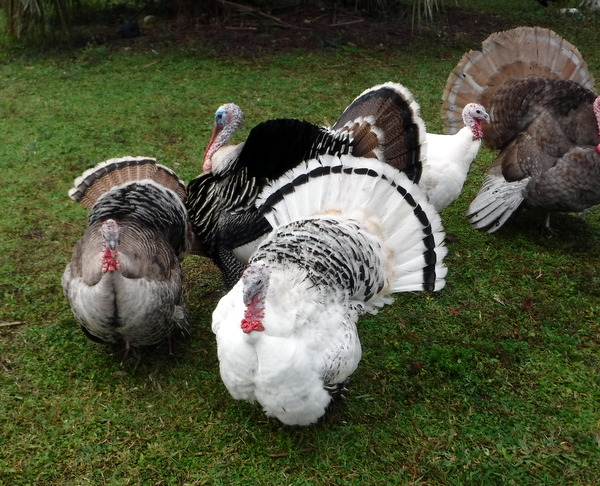 The reason they fight?
Why its because of the hens flirting as the daylight hours get longer. The two hens pictured above are puffed up like toms, showing off. And causing the Tom turkeys to fight to no end.
The hens remind me of  the "Ring Girls" at a MMA match!

---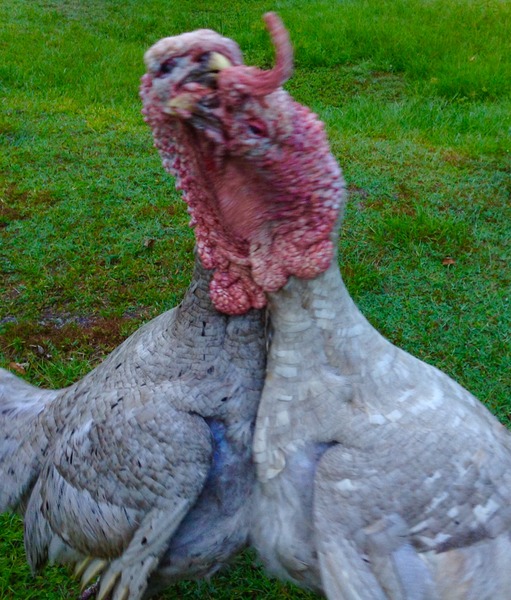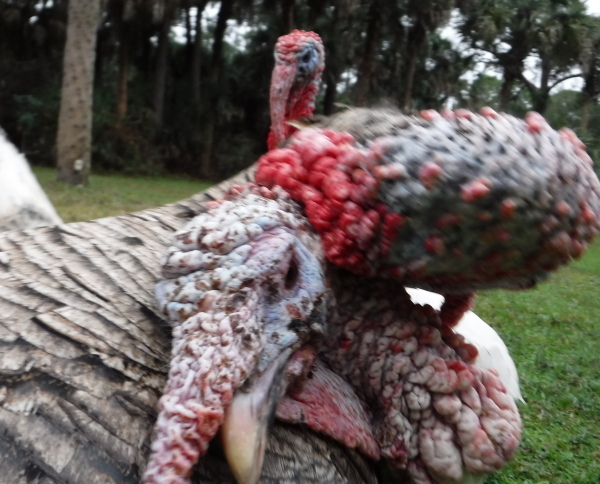 ---
---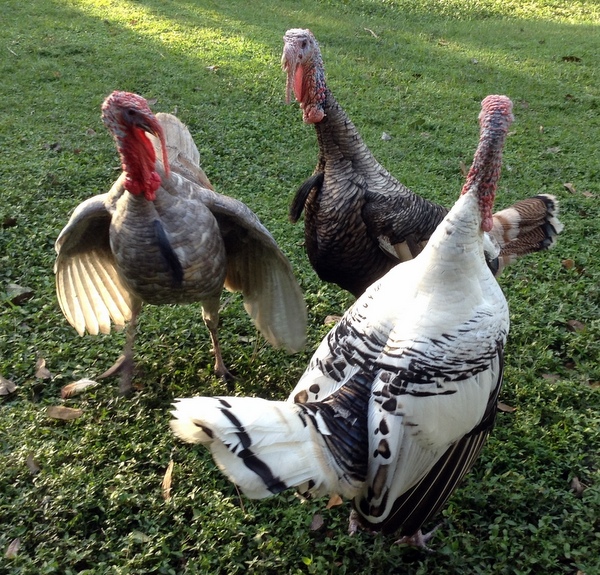 Three yearling Toms fight for a higher status. The one on the left is getting ready with a wing punch!
Actually, now that I reviewed the picture, -my eye caught the length of the beards---only the Royal Palm is a yearling, the other ones are now two years old.

---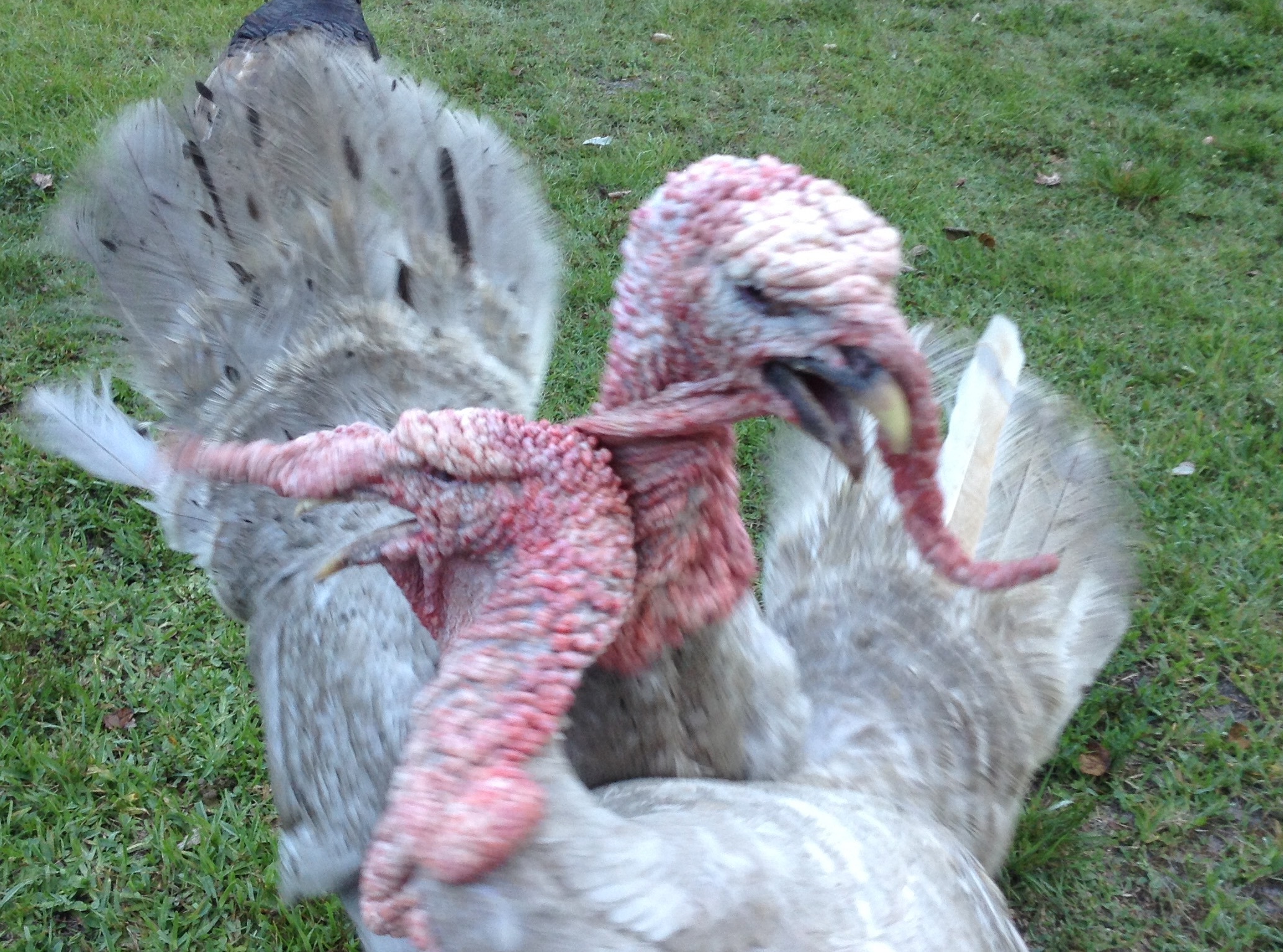 ---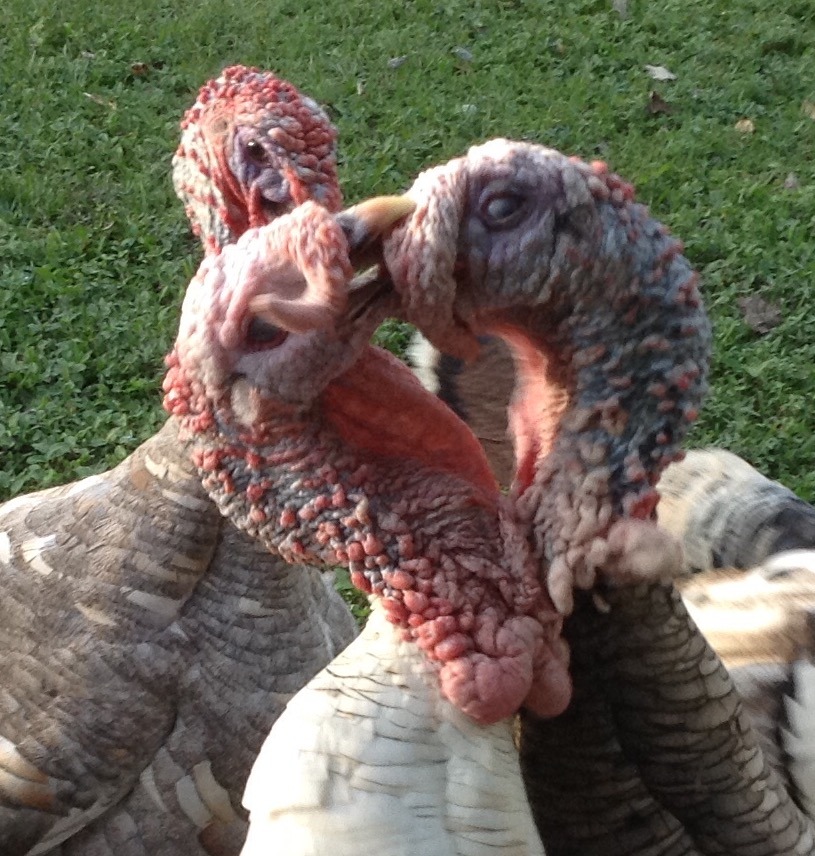 ---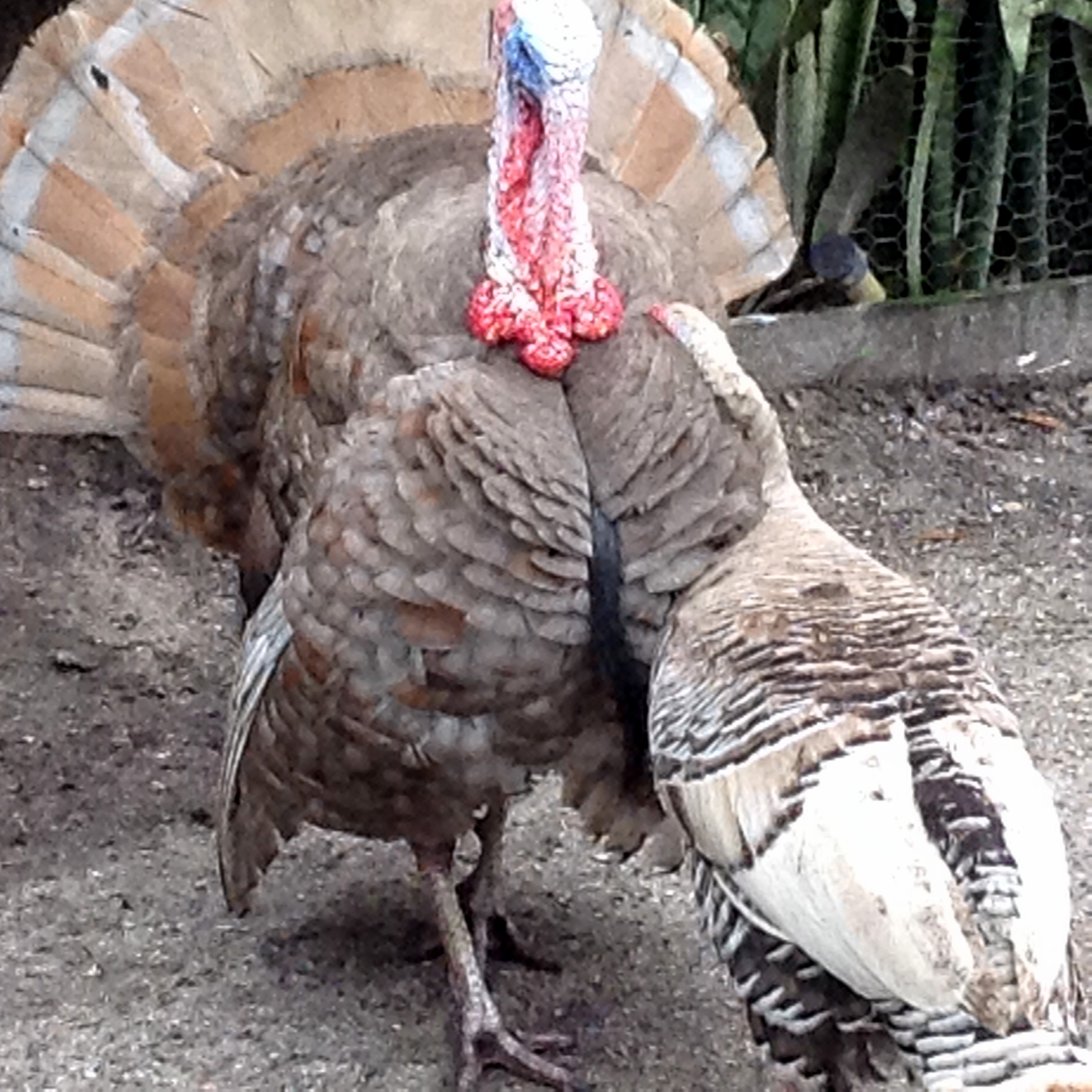 To the victor....The affection of the hen.
100 million year old cycle...

---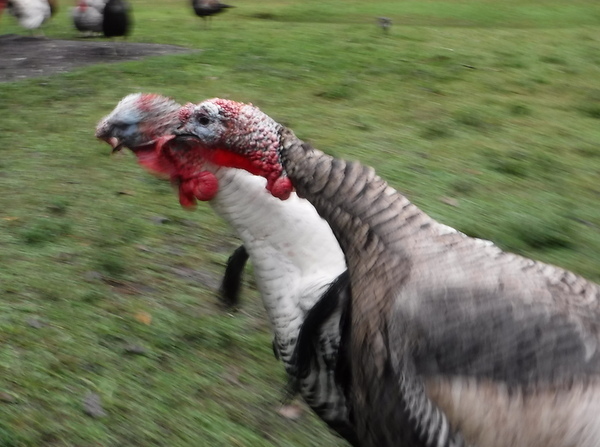 Good shot of the beard length between a one and two year old Tom.

---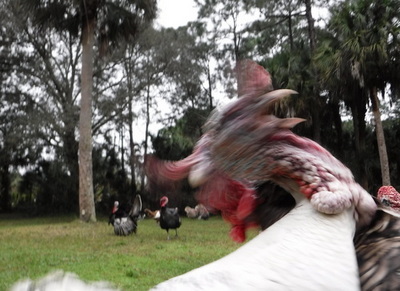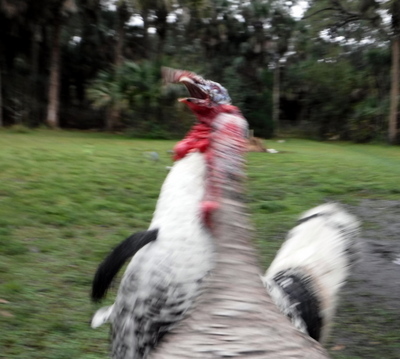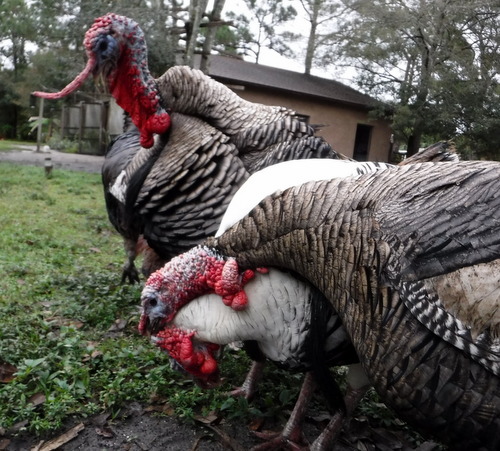 ---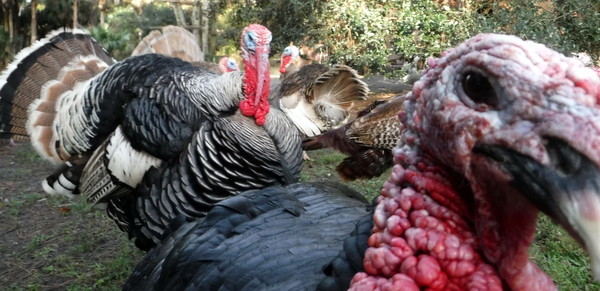 There can be only one winner. Inky walks away with his battle wounds.

---
---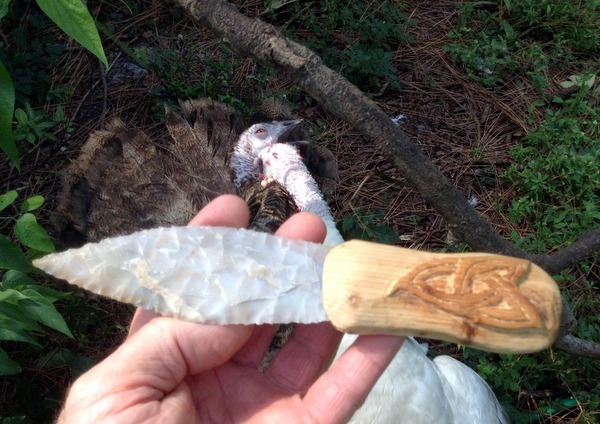 Was taking a photo of this knife I made- when two turkey hens began fighting for alpha status. The hens only fight about once a year

---
Contact: Clovis636@aol.com