Lilac
a celebration of her life

Lilac, a Blue Slate hen who shared our joys and sorrows.
This page is a tribute to Lilac who passed away during the night, September 12, 2018
Lilac, she would talk to us every day, her familiar voice a welcome chirp.
Lilac, she taught us so much about turkeys, about life, about close calls and near misses.

Towards the end of her eleven year life she limped, however she remained curious as ever with a demonstrated love of water.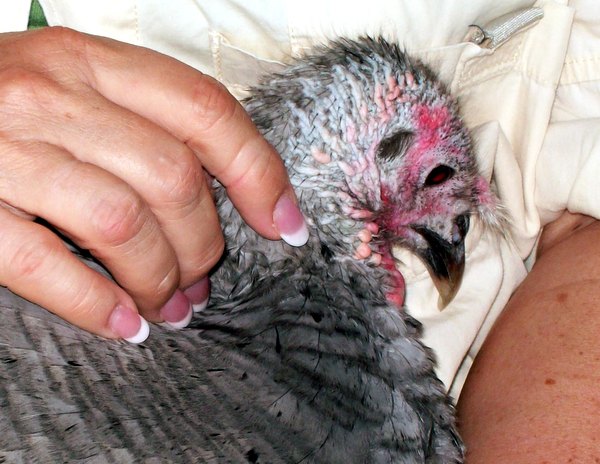 Lilac, proved turkeys can be affectionate.
And who would have ever thought that? A big lesson for us

---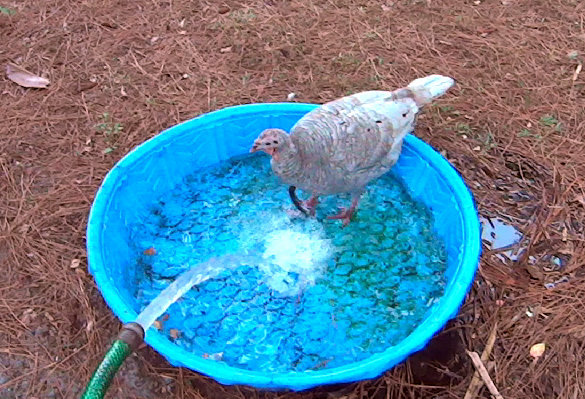 Lilac taught us that some turkeys absolutely loved water!
One of her favorite pastimes was scratching in the pool as it was filled. Lilac would call out happy turkey chirps as she splashed.
Who would have imagined that?

---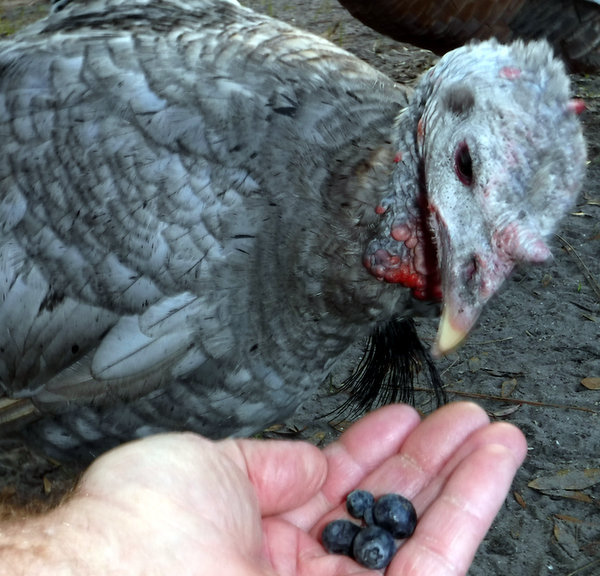 Should not have been surprised, Lilac had a passion for blueberries!
As do the other turkeys.
The weekend before her passing we had some old berries to share with her.
(The photo is actually a few years old, but the idea is the same)

---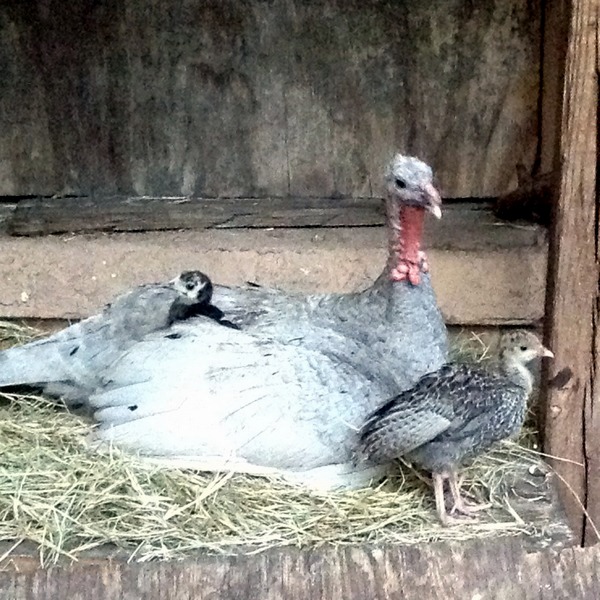 Lilac was a great mother who over the years hatched out well over 200+ blue slate turkeys or blue slate crosses. Before menopause she would raise two or even three clutches every year.
However we were relieved when she finally stopped nesting.
The danger of sneaking off to a secret nest was over and she no longer faced breeding injuries from the Tom turkeys (the reason for her old lady limp)

---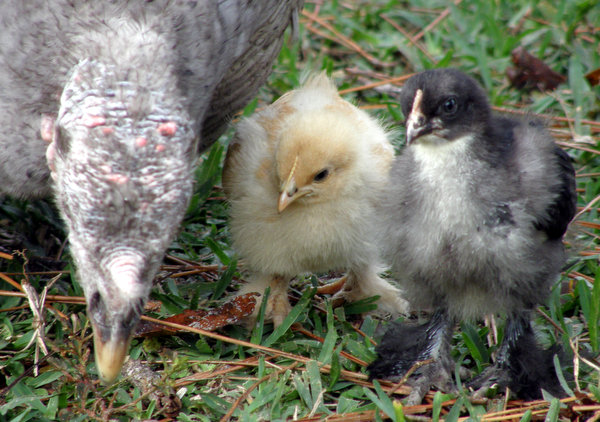 Lilac raising chicks! Such a great mother.

---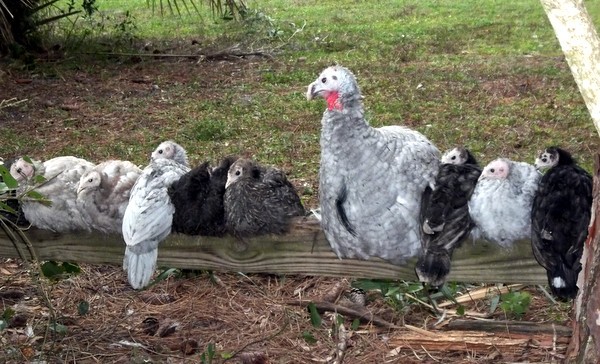 Because Lilac was so calm around people,  -her offspring were also calmer than normal for turkeys. Many great pets were raised by Lilac. In the Photo: cold poults; she raised a late fall clutch and they wintered in Florida, meaning occasional cold snaps where a heat lamp was required.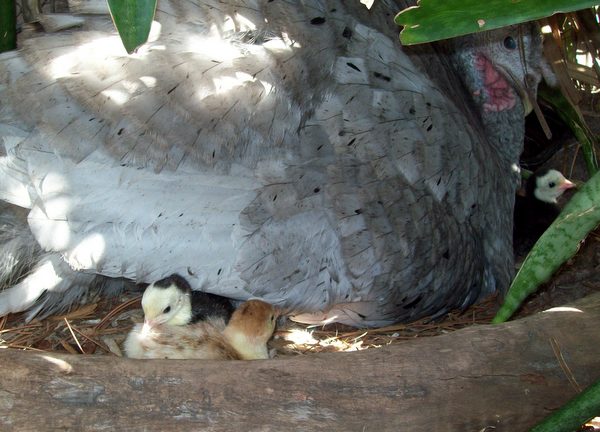 Lilac and newly hatched baby turkeys (poults)

---
A You Tube video of Lilac and babies doing a dust bath and Lilac spying a far away hawk.
Kind of sad hearing her again.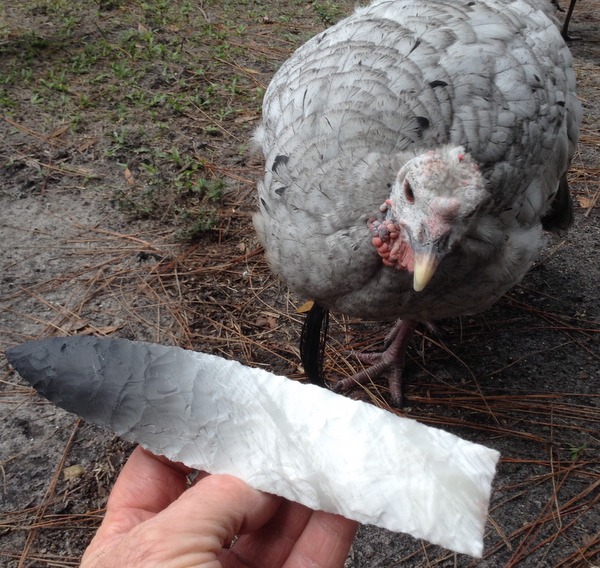 Lilac inspecting my flintknaping skills!

---
I will keep adding photos as I find them.
We miss you Lilac!

---
---

Return Home from a tribute to Lilac page

Do you need the perfect gift?
For pet lovers around the globe, "It's a Matter of Luck" is a collection of heart warming stories of horse rescues from the slaughterhouse. 
Available on Amazon: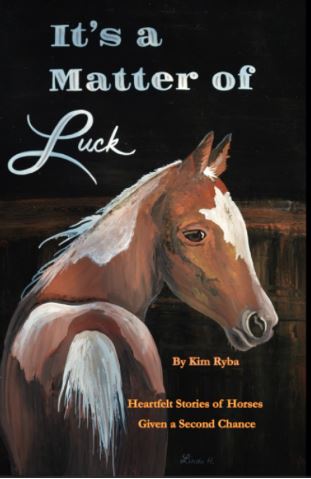 It's a Matter of Luck: Inspirational, Heartfelt Stories of Horses Given a Second Chance.
by Kim Ryba & Lina T. Lindgren
Warning: This book may cause your eyes to water -in a good way. (speaking from experience after reading it)
Please give Kim and Lina a heartfelt review on Amazon!
---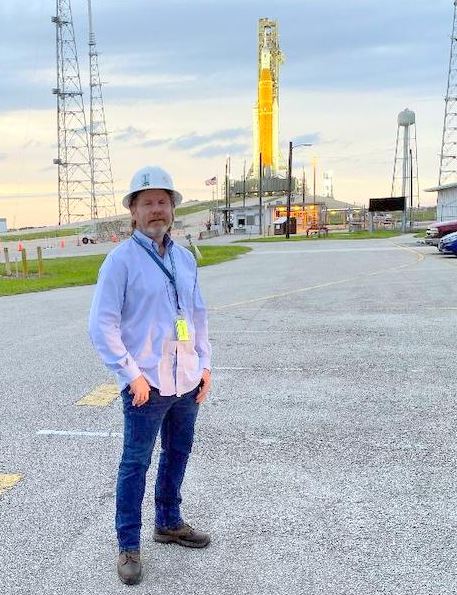 Author Bruce Ryba at Kennedy Space Center Launch Pad 39B & Artemis 1. "We are going to the Moon!"
Author's discussion (that's me) on You Tube of a book review on Amazon
My Facebook page Pet Turkeys You can always check in and say hello!

For the video versions of information, please check out my YouTube Channel (Turkeys, KSC, Flintknapping, dive stories etc.)
---
---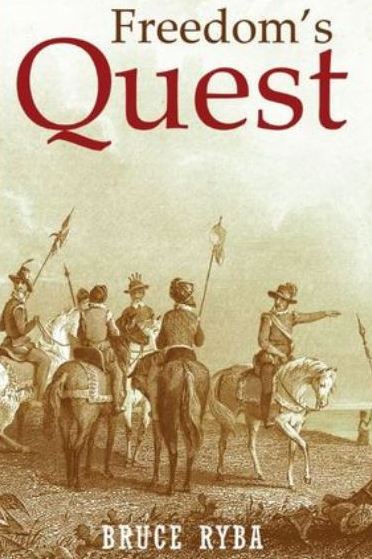 Book One of Florida History:
Freedoms Quest Struggle for the Northern Frontier and lost tales of old Florida
Fiction & language warning.
Available on Amazon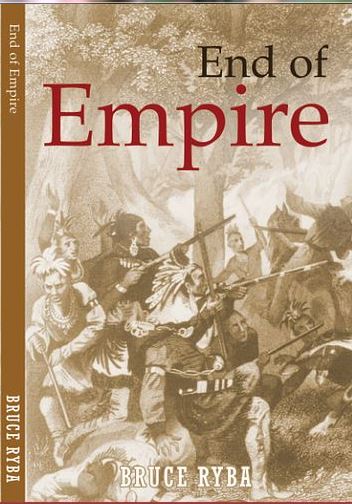 Book Two: Available on Amazon November 2023