Gallery of non professional (favorite) Photos!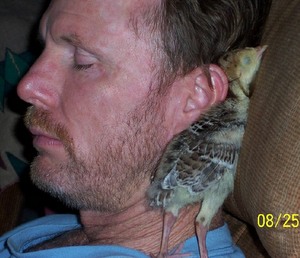 This was Butterball as a poult. Sleeping soundly! She was the sole egg survivor of a raccoon raided nest and the mother-(a bourbon red turkey) did not return to the nest.
We hatched and raised her. She is almost 13 years old now.
With The baby Butterball, we first learned of the baby turkeys need and love to nuzzle!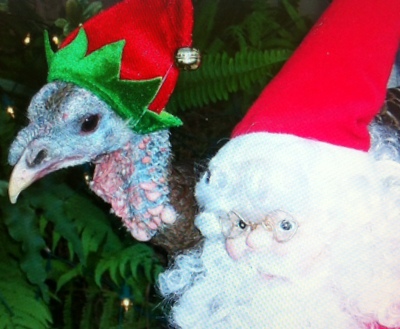 Butterball at two years old.

---
Wow the near miss. We found Lilac trapped in the pool on the verge of drowning. We rescued her just in time. Still she was suffering from hypothermia and took three+ hours of TLC to recover.

---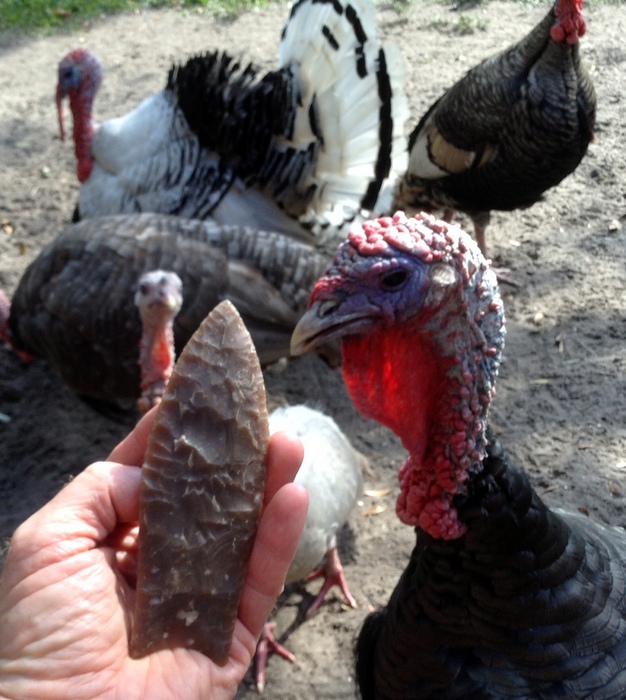 Critics everywhere.

---
Hen and her spring hatching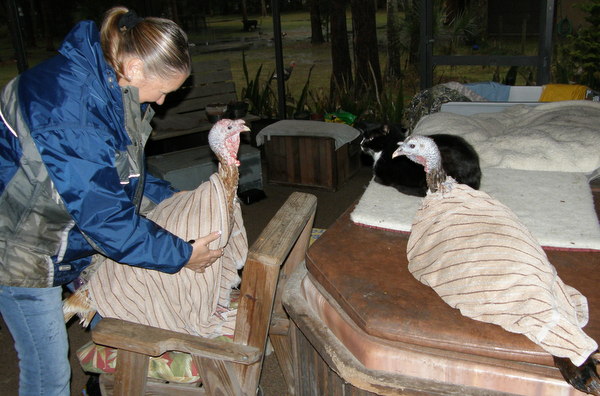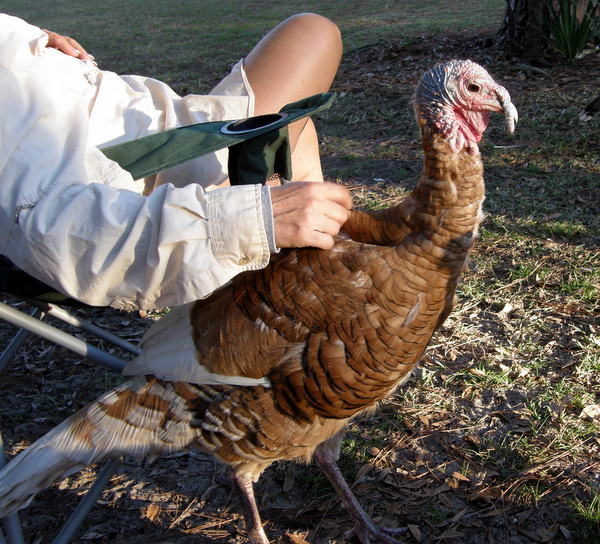 We will never forget Bobbles

---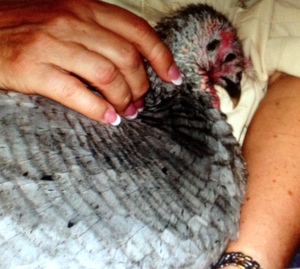 ---
Honeybird number one. We were given a second "Honeybird"
Funny how the name was applied to two very affectionate turkeys!

---
---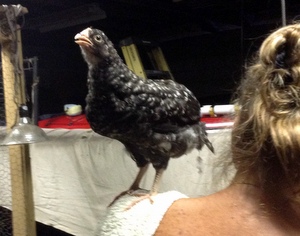 Rescue bird "Chickee"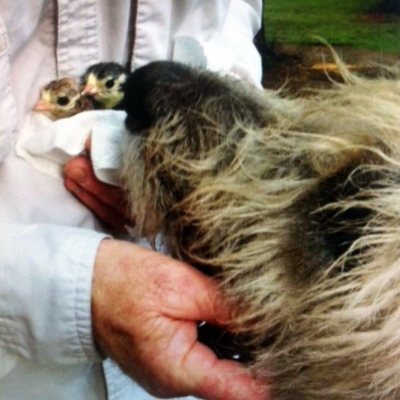 New Babes

---
The Original "Angry Bird"

---
Lilac critique 

Dinosaur in the mirror!

---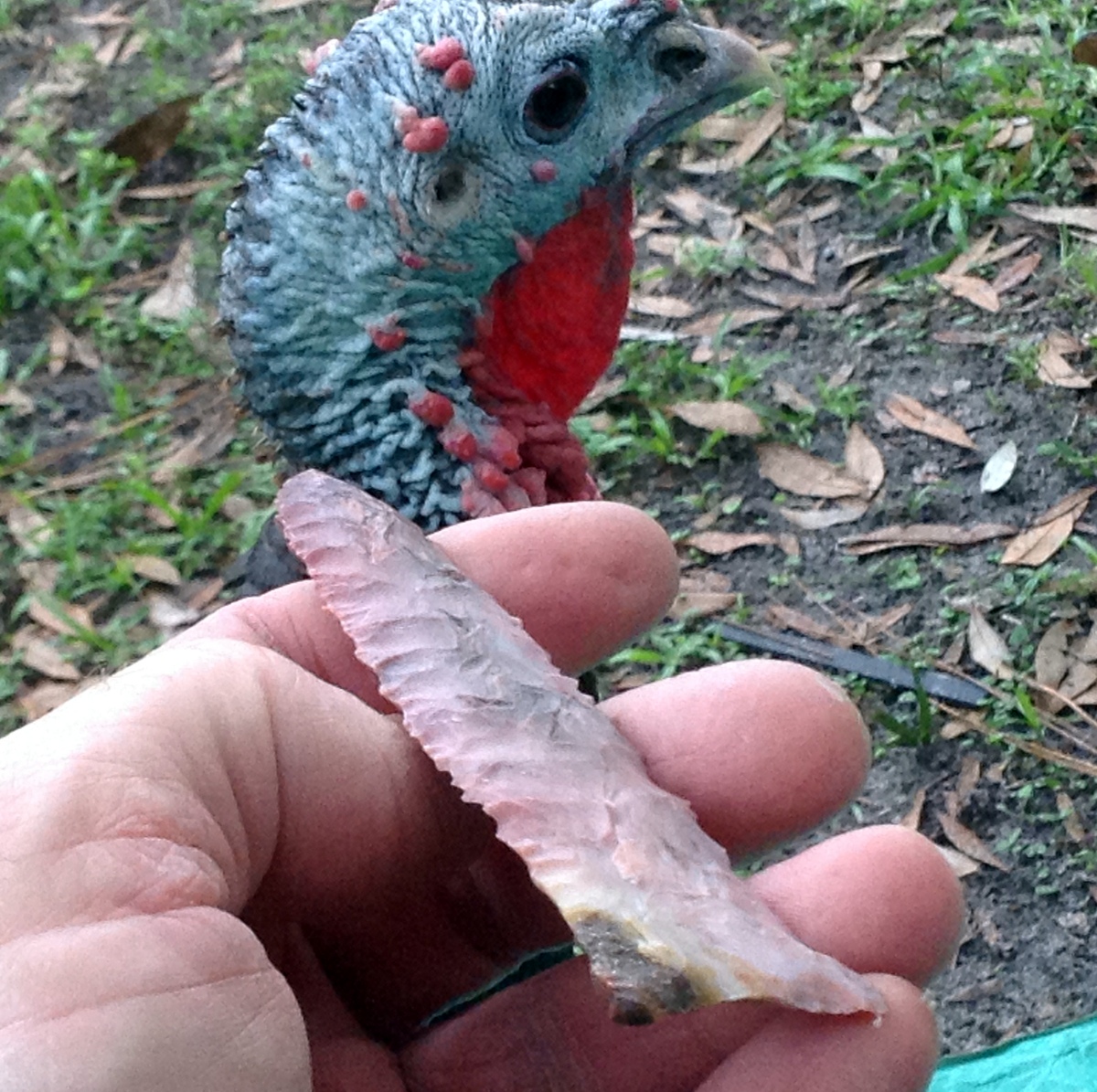 Butterball inspects a petrified coral point

---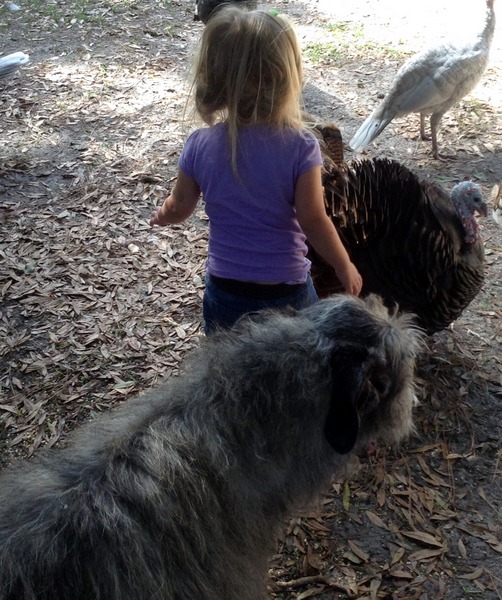 Ember, Lilly and Butterball on a mission!

---
An "Americana Chicken" laid her egg in the turkey nest, and surprise!  Look at those cheeks!

Thanks for looking!

---
Contact: Clovis636@aol.com